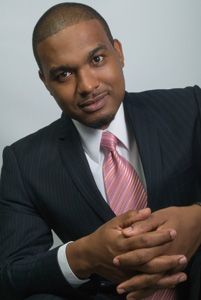 Dr. Ajilon Ferdinand is a graduate of Bethel Bible College of the Caribbean – Jamaica, as well as the Caribbean Graduate School of Theology. A Vincentian by birth, and an astute and reflective Christian, he has been a teacher of the former institution, and a pastor in the New Testament Church of God.
Sensing the need for further formal study, he enrolled at the Northeastern Seminary and graduated in May 2017, after successfully completing all the requirements for the DMIN.
His dissertation focused on reclaiming the biblical narrative within the Caribbean theological context. In the dissertation, he proposed a model for reading the Bible and suggested ways that can enrich and expand Caribbean theological dialogue.
Bethel Bible College of the Caribbean, particularly the campus in Jamaica, offers congratulations to Dr. Ajilon Ferdinand, and wishes for him God's leading, as he seeks to make a difference on the theological landscape of the Caribbean.